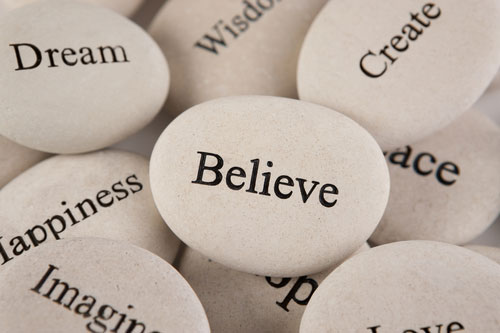 THE WAY CHURCH STATEMENT OF FAITH
1. THE HOLY SCRIPTURES
We believe the Holy Scriptures of the Old and New Testament to be the verbally and plenary inspired Word of God. The Scriptures are inerrant, infallible and God-breathed in the original manuscripts, and therefore, are the final authority for faith and life. The sixty-six books of the Old and New Testament are the complete and divine revelation of God to man. (II Timothy 3:16, 17; II Peter 1:19- 21; John 10:35; Isa. 40:8).
2. GOD THE FATHER
We believe that God the Father, the first person of the Trinity, reigns with providential care over His universe, for His glory and praise. His fatherhood involves both His designation within the Trinity and His relationship with mankind. As Creator, He is Father to all men (Eph. 4:6), but He is spiritual Father only to believers (Rom. 8:14; 2 Cor. 6:18). He continually upholds and governs all creatures and events (1 Chron. 29:11). We believe God's plans and workings center around the totality of who He is.
3. GOD THE SON
We believe that the Lord Jesus Christ, the eternal Son of God, became man without ceasing to be God, having been conceived by the Holy Spirit and born of the virgin Mary, in order that He might reveal God and redeem sinful men (Isa. 7:14; 9:6; Luke 1:35; John 1:1-2, 14:2; 2 Cor. 5:19-21; Gal. 4:4-5; Phil. 2:5-8; Hebrews 1:8; John 1:1).
4. GOD THE HOLY SPIRIT
We believe the Holy Spirit, the third person of the Godhead, convicts men of sin, regenerates, indwells, seals and sets believers apart unto a holy life (John 16:8; I Corinthians 3:16; Ephesians 1:13, 14). He keeps and empowers believer's day by day, teaches the Word of God, and guides for daily living (Luke 11:13; John 14:26; Acts 1:8; I Corinthians 2:10-14).
5. SALVATION
Salvation is solely by grace through faith in the blood sacrifice, death, and resurrection of Jesus Christ, the Son of God (Ephesians 2:8, 9). We believe all people have a choice to exercise faith in receiving Christ as Savior (Rom 10:9-13). All who receive Him are regenerated (born-again, reconciled, and justified) by the Holy Spirit and become children of God (John 1:12; II Corinthians 5:17).
6. SATAN
We believe in the reality and personality of Satan (Job 1:6-9; I Peter 5:8). He is the originator of sin, the enemy of God and of the people of God, and he is the god of this world (II Corinthians 4:4). Satan has great power, but God is greater, and believers need not live in fear, only in caution of him (James 4:7;I John 4:4). He has been defeated by Christ, and will be cast into the Lake of Fire (Revelation 20:7-10).
7. FUTURE EVENTS
We believe in that "blessed hope," the personal, imminent return of Christ who will rapture His Church. We believe in a seven-year tribulation period. At the end of the tribulation, Christ will personally and visibly return with His saints, to establish His Earthly Messianic Kingdom which was promised to the nation of Israel. After this, the unbelievers of all ages will stand at the Great White Throne to be judged and cast into the Lake of Fire, separated from God forever, while the believers spend eternity in the fullness of joy on the new earth with the Lord. (Ps. 89:3-4; Dan. 2:31-45; Zech. 14:4-11; 1 Thess. 1:10; 1 Thess. 4:13-18; 1 Thes 5:1-3; II Thes 1:7-10; Titus 2:13; Rev. 3:10; 19:11-16; 20:1-6).